Perfect Path
January 16, 2010
When God made me,
He must have seen my weaknesses.
He made the path perfect
so I could meet you.

I give you everything I have..
All I am.
Every breath I take is just for you.
I wanna spend forever with you,
and only you.
You'll be the only one I kiss goodnight.
Every morning, I wish I could wake up next to you.
Every night, I wish I could feel you laying by my side.
If I'm just dreaming, please,
don't wake me.
I feel so alive with you.
I love you so much!
My one true love.
Forever, I swear.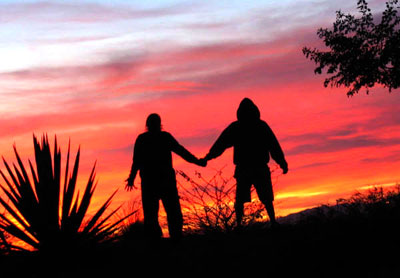 © Rosanna S., Phoenix, AZ