Star Gazing
December 5, 2009
Have you ever gazed upon a star,
And seen that it was free,
Nothing binding it in place,
If you saw it you'd agree.

Imagine going where you want,
Any time you please,
And you were happy all the time,
Your anger's been appeased.

You would never need a light,
Because you would be one,
You would never know the dark,
Because it can't be done.

Your body has been laid to rest,
Your soul has been released,
But it is not as if you are dying,
For there is no such thing as deceased.

You feel you've closed your eyes,
And fallen into deep slumber,
Now you have been for awhile,
But you can't give a number.

Your spirit glides,
And explores unknown,
Your sadness has died,
And been left alone.

You want to stay this way,
With every fiber of your being,
You're done with the anger and the pain,
You are often seeing.

But you come back to,
And realize you dozed off,
And found yourself in a whole new world,
There you had gotten lost.

Reality is sinking in,
So don't put up a fight,
Just brush the grass of your pants,
And come back some other night.

Because everyone needs to dream,
It is just who we are,
You have just learned all this,
From gazing upon on a star.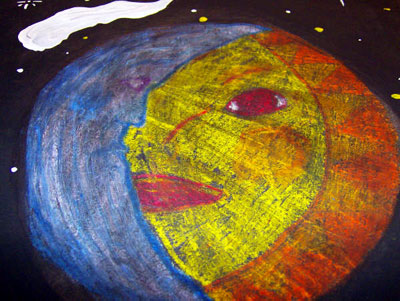 © Kimberly H., Summer Shade, KY