Again I ask, How?
December 5, 2009
I don't want to hear it anymore,
it's too much to bear.
I'm glad their happy,
it seems only fair.
But there's so many things he's saying to her,
words I think I once said, but I'm no longer sure.
It kills me to know his words are so pure,
They flow from his heart, like love's verbal cure.
I wish I could tell them, "Don't tell me the truth…
just keep your notes and words forsooth."
I need a release from this agony's hurt,
so give me a rest beneath blackened dirt.
He loves her I know, but she feels not the same,
his love is rampant, forever untamed…
My heart still aches, an echoing tomb,
like a mother who's lost the fruit of her womb.
I often feel ill, when I see them so close,
the bile is rising, so bitter and gross.
It hurts me to see, to hear, and to feel,
so let me be numb and let my mind reel.
The sword pierces flesh and sinks to the hilt,
I can't let them know.. I can't stand that dark guilt.
Just let me sleep, and wake in the end,
that deep wake less sleep, will my heart defend.
So now I must sleep, deep with no wake,
for this mask that I wear will soon come to break.
I can't let him see this, I know that much now,
I must keep hiding… but my mind wonders…
How?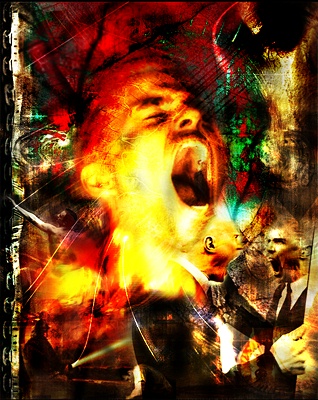 © Mark P., Woodside, NY