--Eyes
November 28, 2009
His mouth is smiling
his hand's on his hip;
his head is knodding,
and he starts to slip.
When I look in his eyes
all else
put aside.
He can't hide
his true self.
I look inside
and see his soul
and know
that all but the eyes
pay a toll
on who
and what
we are.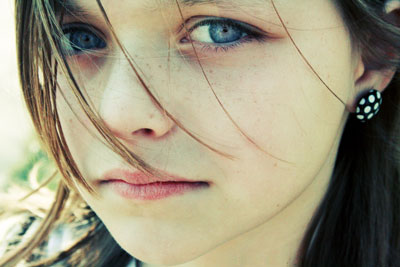 © Felicia R., Arlington Heights, IL