Online
October 23, 2009
I get online everyday
to see if you are there.
I always love to talk to you
because you seem to care.

You are cool and very sweet,
even when I'm not,
You listen to my problems,
never saying stop.

I admire you for that.
the way you seem to roll.
It must be something I can't see,
something in your soul.

Random questions, poking wars,
we have so much fun.
I never want it to be over,
never to be done.

Sometimes I wonder what you think
when I look at you.
Well, you don't have to wonder now.
I'm thinking, "I love you."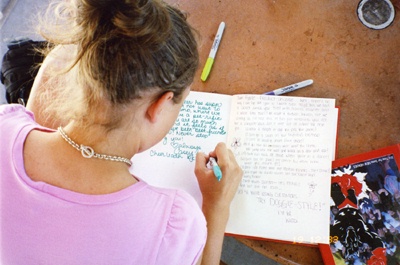 © Jessica S. Pheonix, A