I look up
October 12, 2009
I look up to see clouds moving diligently.
The grass and trees around me sway
in the breeze with the sun glowing brightly.
The dull blue skies are with birds instinctively
flying south above.
The black cat I see is walking slowing
over the hills and the hawk above flies over the mountains....
...on this autumn day.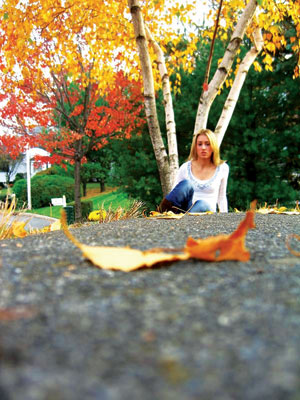 © Stephanie F., Garnerville, NY