Shiver, Shiver
MAG
September 22, 2009
So, imagine you're in a car.

(Yes, I know this is silly, but just do it for me.)

You're in a car, and you're sitting next to someone who absolutely puts the color into your world, you know? Someone who just knocks the socks right-the-hell off of your feet. And I mean, you've got some serious emotions that are just clawing their way up your esophagus, fighting so so hard against the back of your teeth.
They just want to see the light of day … not to mention the flecks of orange in that other person's eyes that you're always thinking about.

(Huh? Oh yeah, so anyways)

The other person is o-freaking-blivious to everything you're feeling. I mean, it feels like every capillary in your circulatory system is twisting and knotting around the muscles they surround. Your heart is just absolutely screaming, but they're too busy babbling away about grindcore or some **** to even so much as wonder what it is you're feeling.

But you're like a pro at this. I mean you've known this person for a while now, at least a few years, so you've mastered the civil war going on between your internal organs, and you've explained to them who's the frickin' boss.
(Yes, smarta**, the boss would be you in this scenario.)
(Jesus, can I go on? Are you okay with that?)

So, where was I? Yeah, okay, so, you're a pro at controlling this insane crush you've got going on, but then – they touch you. They touch your ever-loving skin. We have skin-to-skin contact. And I mean, roots just burst from the bottom of your heart and the tips of those roots lock tight around your toes.
It feels like each and every one of your skin cells is shaking with excitement.
It's that good.

Well … I mean, you're like …
Well, you're the other person.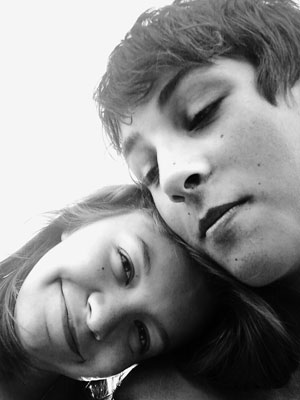 © Mollie D., Stacy, MN