In The Woods
May 1, 2009
A knock on the window,
A clear starry night,
Sneak through the door,
Then switch off the light.
A shivering girl,
With the weather so brisk,
Hands tremble a little,
Both thrilled with the risk.
A kind hearted boy,
Then offers his heat,
Arms open wide,
With a smile so sweet.
So she takes up his offer,
And they lay on the ground,
The snow fluffy beneath them,
Above: the moon round.
Her skin is still shaking,
So he pulls her in tight,
She whispers a "thanks",
As she watches the night.
But his eyes are elsewhere,
On her skin, soft and smooth,
So he takes all the chances,
As he makes the first move.
She's startled and nervous,
But equally pleased,
He knows what he's doing,
All relaxed and at ease.
Lips moving together,
At a slow, careful pace,
Her hands grip him tightly,
Hearts starting to race.
Breaths turn to gasps,
As things heat up quickly,
Skin touching lightly,
This desire is sickly.
They both mutter "I love you",
While their bodies collide,
New feelings emerging,
Now nothing to hide.
And the two clutch each other,
With no plans to let go,
On the cold winter night,
With their backs in the snow.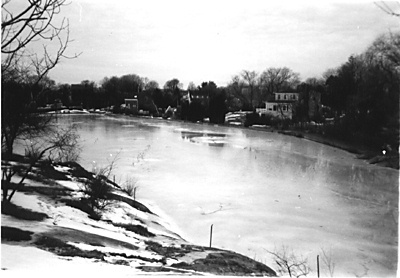 © Leni K., Marblehead, MA