I Travel the Highway
August 5, 2009
I travel down the highway
Passing hitch-hikers
Who want to always take
When something is free.

I pass careless drivers
Who don't care a bit
About others
And their safety.

I pass drivers
Who are cautious
Always doing the right things
And are aware.

I see signs that read
U turn head,
I am to expect
Something different.

I see a Stop sign
Telling me to stop
And take time
To observe surroundings.

I see a yield sign
It tells me to slow down
To rethink
To yield.

I drive on roads
That are nice and smooth
Easy roads to follow,
The right paths.

I drive roads that have
Loads of speed bumps
Little difficulties
In the middle of the road.

I drive on roads
That are a bit bumpy
Roads with rough paths
Hard roads to drive on


I travel down many roads
Roads of different conditions
Meet different drivers
Ultimately, I take the right road.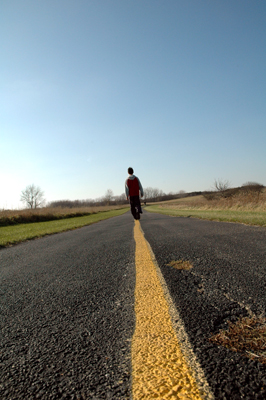 © Seita O., Palatine, IL