look and see the pretty schoolgirl
June 18, 2009
"Look and see the pretty schoolgirl
who died before her time.
Look the way her braids are tidy."
(an unexpected crime)
"Look the way she rests her arm
on her tummy where her book
was clutched as she walked
through the halls. Look John,
look Peggy, look!
Look the way her blouse is bloody.
Look the way her skirt is neat.
What's that written
on her wrist there? No!
This schoolgirl wouldn't cheat!
Now just wait what's on
her shoulder? It's a hickey!
Who'd've guessed?
oh my lord who art in Heaven
oh my-"(every object blessed)
"Why that nasty little demon!
Why that dirty little crook!
oh my-hide your eyes now, Johnny.
No no Peggy no don't look!"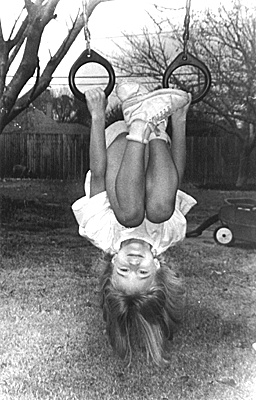 © Nikki W., Highland Village, TX