City Life
June 13, 2009
Desperate care.
Mama said "share."
Filtered air. Daddy's not there.
Left my bag, don't know where.
Taxi fare. Foreign affairs. Awakening scare.

Good sir said "hi". Just passing by.
Looked over my shoulder. Menacing sky.
Thugs getting high. Poor woman sighed.

Jazz man on the corner, tapping his feet.
Sax case empty. Nod to his beat.
Trash on the street, find something to eat.

Nighttime, it's dark. Empty park. Dogs bark.
Lie on the bench, trace a new mark.
Lit cigarette, momentary spark.

Old man, he stares. Don't care. I'm bare.
Can't repair. Daddy's not there.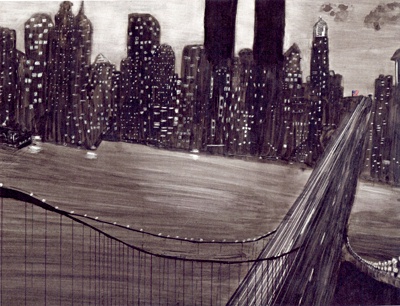 © Breanna Lea B., Richmond, VA