Freedom
June 10, 2009
When I write
my pen sets me free
a river
gently tumbling over every stone, every crevice.
gurgling with happiness,
a constant flow--
there is no
there is no
pressure.
Just emotion.

When I write
the words cut through my binds
I soar on the wings of dreams,
unstoppable.
There are no limits.

But you.
Cold
indifferent smile
harsh, aloof, unfeeling
almost morbid.
You anchor me to the ground
like a child on a leash.
I strain and
strain against the burden of the steel chain
but it holds fast.

I cling on to my wings my
dreams.
But you do not understand.
A cloud drifts by, and I lift off,
racing in pursuit.
I stop short
moments away from destiny.

Resignedly
I turn around
and you are still
there
pulling me down.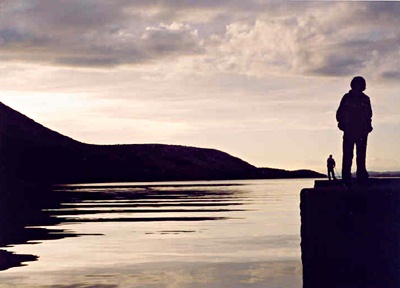 © Julia K., Nagykovacsi, Hungary