A Cold Beauty
May 30, 2009
Lying lips of rosen gold.
Bright white pink cheeks of truthful deception.
A raven's white wings describes her hair thats like the angels',
But also like a devil's.
She's a cold beauty.
Chilling grace,
But acting innocent to see tears on a boy's face.
Such a disgrace- such a waste,
Of a beauty.
Broken stitches of the heart.
Crying sadden tears of happy love.
Golden black light surrounds her,
As she brings yo into her waiting web.
She's a cold beauty.
An aching in her breast,
tells her to put your heart to a permanent waking rest.
Bleeding death of painful ecstasy.
Hearts being held in her angelic demonic hand.
She's a cold beauty.
You know what she'll do to you,
But you lie to the truth about yor love,
For her lies have truth;
Your doubt has faith but,
She's still a cold beauty.
Pleading demanding eyes,
Want to have your first last kiss.
She's hoping she'll be the one,
To end love from your life forever.
She's such a cold beauty.
What you didn't have,
Is all she took.
All you built in destruction,
Is what she though was built to waste.
She's a cold beauty.
Loving hate of loathing desire;
Hated loving life that's seeming ot be in cold sweat,
Of heated persiperation.
Given up on a heroic yet evil graceful love.
She's a cold beauty.
Burying dead breathing bodies;
Hearts torn out,
As she sits standing in a clean bloody mess;
Laughing at the peaceful chaos and living death she caused.
Because she's a cold beauty.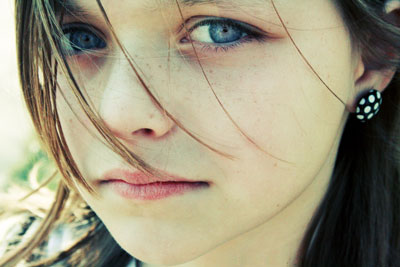 © Felicia R., Arlington Heights, IL