Drama
June 2, 2009
Drama is our water,
drama is our food.
Drama is our gum
just asking to get chewed.

We say we hate it,
yet we ask for a slice.
If living is a pizza,
then drama is the spice.

You can try and fight it,
or constantly disagree.
But always remember
that teamwork is key.

You can walk through the snow,
as the weather gets colder,
or shake dramas hand
and hop on its shoulders!

Think of it as a game
that is easy to play.
Don't ask for drama,
but don't push it away.

If drama gets hungry
I'm ready to feed.
I give the orders,
and it responds to my lead.

If it stabs me in the back,
I'm sure to forgive.
Makes life smooth,
and easier to live.

I'll always be its friend,
and that is a fact!
Drama doesn't follow me,
it rides on my back!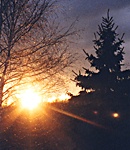 © Christy S., Germantown, NY