Almost Reunion
May 16, 2009
November 7th,2OO8:
It's funny how I planned that night,
that potential conversation, for five whole months.
Even before I knew it would happen.
I carefully, tactfully crafted each word I would say,
down to the letter.
But my better judgment got the best of me.
So the friend I thought I'd lost so much,
wasn't much of a friend to me.

It's funny how we spoke, but didn't talk.
Sure, I said hi.
She said she liked my haircut.
But that was the bulk of our shallow hello,
even though we hadn't seen each other since May 22nd,
the last day we were still close.
And with that, my plan unraveled.
I saw the restraint in her once familiar brown eyes,
constructing a barrier between two used-to-be companions,
As we tried not to unearth
the awkward memories of our past.

It's funny how I prepped myself for the pain for after she left.
But pain never arrived.
Only the hollow sensation of a large,
half-healed cavern in my heart,
caused by the absence of my confidant,
and a friendship that meant the world to me,
but was never meant to be.
"… It was nice seeing you again."
were the last words I choked out, to no reply.
It was nice to know that
all the time I was missing her,
I wasn't missing out.
So I finally let go.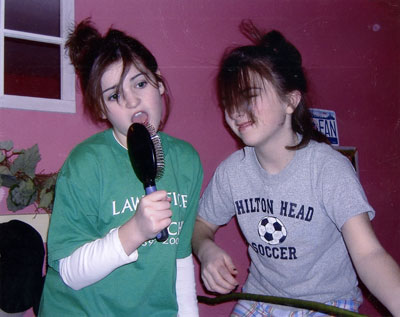 © Grace C., Poughkeepsie, NY