Sociopath
May 16, 2009
The girl who writes,
Says nothing when a pencil's in her hand.
Awkwardness surrounding her,
Nothing passes through the barrier of her lips.

She's surrounded by the coldness,
Of a lonely lunch table,
As the world moves on around her,
Herself not involved.

Silence is the only purity she knows,
The fact not bothering her at all.
She understands her instability,
But doesn't recognize its counterpart.

Self-consciously,
She hides herself behind,
The clearness of notebook paper,
Her own clean slate.

Eyes hidden behind jet black strands,
The seclusion of her mind evident,
She loses herself,
Within the confinements of a lined page.

Emotive and dormant,
Social life swirls around her.
Non-existent to the outside world,
Her own piece of mind withers away.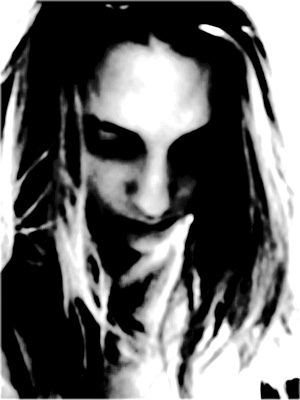 © Maria B., Boston, MA