Invisible Love
May 18, 2009
His nearness,
and his stupid little jokes,
make me smile.
He basically owns my heart,
though he doesn't realize it.
My head spins,
and the butterflies in my stomach,
stir frantically from his gaze.
He doesn't know how I feel,
and may never figure it out.
I'm always tempted,
to reveal everything to him.
But, my mind becomes scrambled,
and I find an excuse to walk on.
When I'm with him,
the world is oblivious,
just like my feelings are to him.
Non-existent love,
has never seemed so wonderful to me,
and I may never experience something,
better than something so imaginative.
My friends say it's there,
that sparks are kindled between us.
However, they are translucent,
to the one who's thought really matter.
Crying can't do anything,
so I write,
and write,
and write,
about on invisible love,
that may never exist.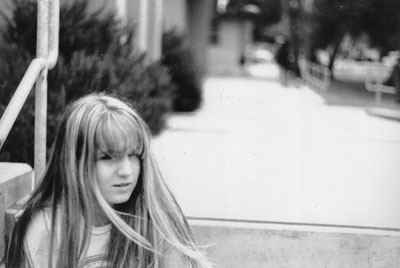 © Alyssa R., Pacific Grove, CA