Divine Birthdau
May 4, 2009
A little Princess happily sits at the end of a big oval shaped table,
covered with rich linen silk.
Surrounded by loving faces they all singing in an melodious tune,
Happy Birthday to you! Happy Birthday dear Sarah! Happy Birthday to you!
As they were singing the little princess harshly blew out the 8 flaming candles on the rim of a creamy, 100% cocoa dark chocolate spongy gateau oozing with melted sauce, and a red juicy strawberry on top to add to the perfect cake.
Suddenly the bright flash went off.
The little Princess makes a wish for the eighth time.
Soon Family and friends gathered around the magnificent scrumptious cake.
They all started to dribble, once having smelled the delirious chocolate, thinking of only the best Chocolate in the world, Divine, after anaylsing the heavenly gateau.
The man of the households his little Princess's delicate soft hands and they both cut, the gateau created out of the one and only Divine, into equal slices.
Now with the gateau having been shared out, each slice was waiting to be devoured by 15 hungry mouths.
The little Princess was the fist one to try, taking a spoonful of the gateau,
she gobbled down the whole slice and grabbed another, yum yum!
Same with everyone else, at the end there was no piece, not even a crumb left.
15 satisfied bellies had been filled with gateau.
Before leaving they all sat down and prayed showing their gratitude towards the Fair-trade company and the cocoa farmers for Divine, and for all the birthdays to come, it for ever remained the little princess's favourite chocolate.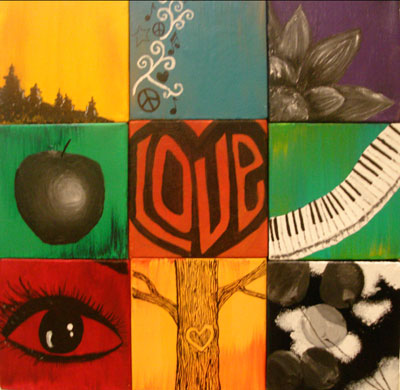 © Christina E., Henderson, NV