Cookie
May 3, 2009
I broke open the hard shell
And removed the small strip of paper.
My fortune told me that
Things would get brighter.

I sipped my tea,
We discussed my future.
My mother told me that
Things could get brighter.

I cried in my sleep
Falling faster and faster.
Nowhere in my dreams
Were things getting brighter.

My hope for the future
On small strips of paper
Destiny tells me that
Things can get brighter.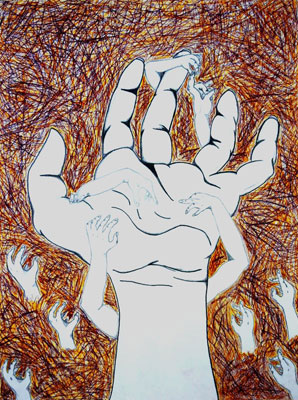 © Ariana R., New Orleans, LA