Each of Us
April 29, 2009
Through the passage she glided
as if she was wind itself.
The trail she left stank of despair,
hatred, and madness.

She glided on as if oblivious to all these emotions.
She was clothed in grey with her amber hair flying around her face.

Her jade eyes looked straight ahead as if unseeing.
No sound was made as she traveled.

It was an ere kind of silence that makes the bravest shudder in fear.
Suddenly she turned around a bend and her eyes pierced the darkness.

Her gaze was so vicious that women fainted and me died.
Who is this creature you might ask??

She is a piece of all of us. Every one.
She is all emotions and thoughts no matter how complex.

She was sent to this earth to teach us how we really are.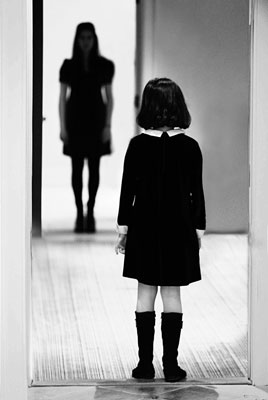 © Susannah B., Greenwich, CT