The Problem With Marriage
April 21, 2009
Most successful individuals fall into the red,
When they find the right person and decide to wed.
At the time, they are excited to start a new life,
And be a woman with a husband or a man with a wife.

They buy a nice house and their excitement grows,
Because that's the way the system goes.
The excitement piles as the wife gives birth.
Both the new parents wear masks of mirth.

Although, deep inside, they are sure enough,
That this is the time when the going gets tough.
The child grows up and tension increases,
And for some reason, the past happiness ceases.

The mother works full-time, the father overnight.
As stress overcomes, they begin to fight.
They blame each other for their financial matter,
Never thinking about the fact that their family could shatter.

Now, you must remember that at a time they were at ease,
The man and the woman were really quite pleased.
They awaited their happy future, expecting to have fun,
But, as you can see, that's easier said than done.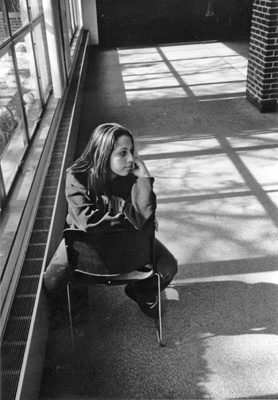 © Leighann E., Westport, MA