6:00 AM
December 10, 2018
A young girl sits next to her mom,
Tries to hug her and grabs her by the arm,
I need that new phone,
The old one's bad it should be thrown,
I can't have it anymore, it's too last year,
Mom said yes, she didn't want to see a single tear

6 AM,
The bright young sun rose in glee,
The cold, harsh wind started to invade,
Another day, still not free,
Do it for yourself, you need to get paid

Strong burning heat stabs,
Arm reaching for another bag,
Face and hands covered in dirt,
Mainly ripped, stood his shirt.

Hey mom,
Can I please go to that concert in town?
Everyone's going, look around,
She said yes,
She'd do anything, as long as her baby wouldn't frown.

Bathed in sweat,
Blood slowly dripping,
Damaged, red eyes
Boys don't cry. Now stop that weeping

The shouting of the man,
Came near and near,
He didn't have a plan,
He had to stay here.

Shattered dreams,
What this life would seem,
A fight for a piece of bread,
Yet no tear was even shed

A captive for people's own greed,
A servant for someone else's need,
Slender legs moving till they bleed,
Slender arms which would never be freed

He would try to get saved,
Everyone kept walking,
Little did they know he was enslaved,
Painfully, he continued working

Hey mom,
It's my birthday soon,
A glamorous party,
A singer for a tune,
I want large fireworks,
A celebrity too,
All her mom said,
Was "Yes will do"

When his birthday was,
No one knows,
Worked day and night,
Same old clothes,
Eternal, concealed chain,
Would it ever end?
No one knew when,

6 AM,
It started again.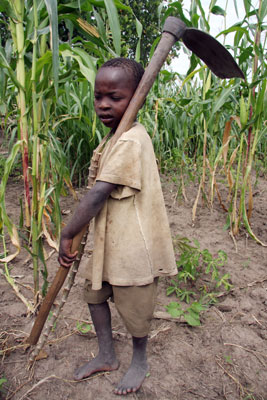 © Hyunwoo K., Charlottesville, VA