Walkin On
April 7, 2009
Walking home is probably the shortest, but longest journey.
It's the giant steps of

"goodbye",
and small movement to

"hello."
I watch everyone walking by me, ready to engulf some other world that I have no need to worry about.
They're all in a hurry to go

"somewhere"
but the question is

"Where to?"
I don't know.
I look on to the people I know as

"my future",
but longingly look at

"my past."
That seem to hold on to me like caked mudd after a good rain.
I run pass the blaring cars and the roaring winds. I see the people


"go",
but
"how far do they go?"
I don't know.
I sing to the birds that fly on pass me like they have nothing to worry about. I laugh to the jokes played in my head, from earlier on that day. I


"wonder"
what the meanings really meant, and I


"wander"
to cemented roads home.
I see my home in the short distance


"waiting"
for me to reach it, yet everytime I feel closer, I feel like I am more


"impatient"
to get there.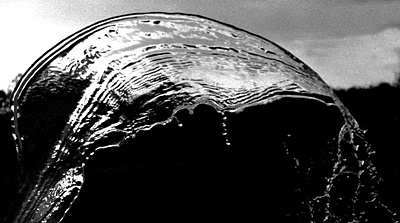 © Kellie S., New London, NH