Hunting
July 25, 2010
Hockey, baseball, softball, gymnastics, track & field, golf, football, cross country: these are all sports. There are of course, sports I am yet to discover, and other sports I did not list. One sport I did not list is hunting, and that is due to the fact that hunting is cruel.

People staking out with guns shooting innocent, vulnerable animals, that's the basics of hunting. When you say it that way doesn't it sound horrific? That's because it is. Several hunters argue that they are "balancing out" the "over-population" of deer, but they're just improvising, so they sound professional. Deer can fend for themselves, and they have been for countless years before humans came along and violently murdered them. The circle of life balances out without us being monstrous.

Is hunting really a sport? Well, technically, they do need aim, but their medals are deer heads, and I think the deer would've wanted more respect than that. I mean, would you want people pointing at you and chuckling, "That's the deer? He really is big!"? My point is all it takes is an aim of a gun to hunt.

Most hunters don't even consume their prey. They do it to look macho, and in my opinion, it's really just malicious. They're wasting food, and fatally injuring animals all at once! I'm not implying all hunters do that because some probably do eat it, but unless they are in danger of starving to death, I highly doubt they need that animal.

Hunting is unnecessary. Just because we are capable of shooting helpless animals doesn't mean it's mandatory. I don't expect everyone in the world to become vegetarians, but I believe we should only kill another being when necessary.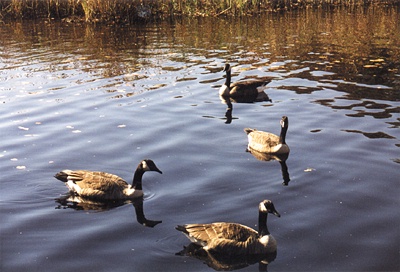 © Lindsey S., Marblehead, MA