Urge to Write
June 4, 2009
Words. So small yet so full of meaning, passion, and dreams.
When the aspiring feels the urge to write, the thought pecks at their brains like a parrot, nagging until the need to grasp a pen and paper is unavoidable. And with pen in hand, the words so fluently flow onto the paper, like water out of a waterfall, splashing onto the paper and freezing as they take the form of ink. As each word escapes the brain, the writer begins to feel the words coming in a greater rush. Every word that is written down in that graceful scrawl fills the soul of the author with nothing but joy. With each swift flourish of the hand that grasps the pen, the same word written on the paper in that second is engraved into the hearts of the talented author.
A writer bestows the gift of life upon wondrous characters, exquisite fantasies, and phenomenal facts. The artistry of writing expresses emotion, feeling, thought and speech like no other, and an author describes and explains these thoughts and feelings in a way that forces you to drop your jaws in awe. But just like physical art, such as pottery and dance, there are so many kinds of writing. An author can be surreal and unusually interesting, therefore possibly preferring to write pieces that completely rely on one's point of view, as they might seem strange to some. On the other hand, a writer can be completely straight-forward, and can produce pieces of writing that are easily comprehensible, but are sophisticated and contain a streak of complication somewhere within. But these are just examples. There are many forms of writing, too many to be mentioned in a list. As for me, I could write anything, as long as it allows me to relax. What's my rule as an aspiring author? Write what you love and love what you write, despite what anyone else thinks.
An author gives birth to characters, fantasies and facts, but the reader has a job that truly gives words meaning. The reader allows the characters to breathe, for they are trapped and suffocated in the pages of the book until the reader eagerly opens it, keen to discover and savour every letter of detail. And when this occurs, the characters inhale deeply for the first time as they ready themselves to tell their story, however the story may be. But the best part is that the journey of the characters in the book is never completed. Though it may seem so for a short amount of time, as there is always a pause between a person finishing a book, and a new person picking it up again. But for generations to come, perhaps, the characters will forever continue to tell their story.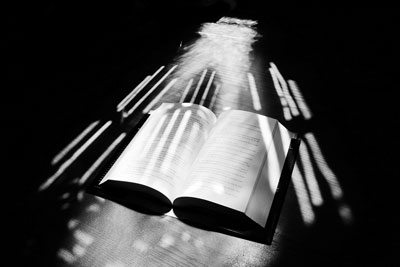 © Monica L., St. George, UT