The Problem with Life
February 9, 2015
The best answers are often given from the simplest form of questions. Often in life we try to overcomplicate and under spiritualize things when in reality all we have to do is reach out and take what we need and can obtain. Lately I have been thinking a lot about my life and where I wish to be in twenty years. I know I need to be in ministry however where in ministry I have yet to decide. So I ask myself "What do I need to do to obtain the goals and lifestyle in life that I want?" The best answer to that question that I have is to take things one step at a time don't think years ahead but just take each day at a time. If we can tackle the problems that are at hand today then we can ensure that tomorrow we don't have to reflect on yesterday. In other words if we can deal with the demons we have right now then tomorrow we can begin to overcome new obstacles.

There is no time to waste because we are living in a world that is slowly wasting away. Our economy is crumbling a little more every day and on top of that countries are fighting each other. We have started to lose site on what life is really about. It's not about these material things that we are living for but really it is about the bond that we share with one another. Too many brothers have turned on brothers and for reasons that when they look back on they can't even seem to remember. I am ready to live in a peace-filled world with no violence, pain or tears. This is why I look forward to my death, because you see I believe that when I die because of my salvation in Christ Jesus I will be able to enter gates of heaven and feel eternal closeness to God. I continue my very existence on this earth not because I pretend to be perfect but because I know where my final destination is and to me that is worth waiting for. I mean imagine if you got everything you have ever wanted whenever you want it, it wouldn't seem as rewarding would it? To me this is how I feel about my faith I want to be in heaven so bad but I know that God has designed a plan for me and my life and when I get to heaven I want to be able to say that I fulfilled my purpose.

I once read that to get something you never had you have to do something that you never did. So what if we took a step back and instead of looking at the world as a rock full of people what if we looked at it as a diamond covered in dirt. The diamond is beautiful but the dirt needs to be removed. This is where I have come to believe that the church has failed. Many of today's elders act as if the church is a country club for the perfect where when in reality it was originally designed to be a hospital for the sick. So if the church was truly preparing for the next generation and reaching out and healing people we wouldn't see dirt we would see gold covering the diamond that we know as earth. I am ready for a brand new dawning among young people such as myself to where we start to see "religion" in a new light.

The one thing that we can all say we have in common is music. As odd as this may seem when you think about it we are all drawn by it. Now sure we may all like different genres and artists but we do all love music. Perhaps this is one of the reasons that I too all my life have loved music and wanted to be a part of it. Now if you have ever taken any music theory then you know what a minor chord sounds like and a major chord sounds like and you have learned about different notes of music. The point that I am getting at is this if we the people of this earth represented music notes then what key we would be playing at and what would our tempo be. If in and entire band each musician played at their own tempo and in their own key then the song would be a disaster and it would be because they took their eyes off the director (or the director was insane). So I ask you now if you looked at your own life in what key are you playing, what part of the song are you at and who is directing direct you. I have said it before and I will say it yet again God is an artist and when we makes us (his art and music) he doesn't keep us for the fact that we are so amazing but because we are his creation.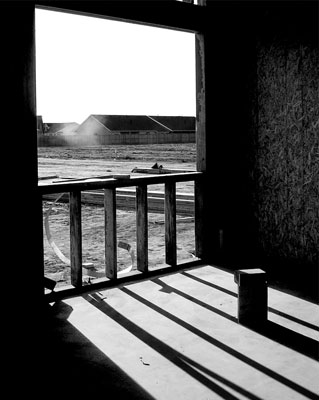 © Angeli B., Visalia, CA