My Testimony
January 17, 2015
I once heard a pastor say that a person's testimony is not the trials that God allows you to go through, but what God will make of you through those trials. At the time of hearing this I never quite understood what he meant. I mean normally when we hear people talking about their testimony we hear about all of the bad things that happened to them right? Forwarding to where I am now currently am in my walk with Christ I know exactly what he meant.

I always knew that there was something different about me, though I never said anything because I always thought that I would get laughed at or something horrible like that. I remember ever since I was little I would ask my parents certain things that I couldn't comprehend about my own life and they would say "One day we will tell you a story and everything will come together and you will understand." Little did they know that they would be telling me that very story sooner in my life than they thought.

I first started going to public school in 5th grade. Now believe it or not that is a very tough age to come into the public school system. Many kids are learning new things about themselves and some are even starting to experiment with the use of foul language and the shift of religion. Unfortunately for me by the age of 12 I was quickly being brought down that very same path. By the time I was in 7th and 8th grade I was beginning to do things like curse a lot and mess around with smoking. As ashamed that I am to say it, I even proclaimed to be an atheist to some because it was the "cool" thing to be at the time. In 9th grade I slowly started to come to terms with what I was becoming and I started to re-evaluate my life as it was. I started thinking "Yeah I can do this Christian thing and give it another shot." And even though I was going to church and even serving within it I still had those bad habits and list of friends in the background.

In the summer of my 9th grade year I had started to calm down a bit I had a girlfriend and I was starting to progress with my music. I had even written a few Christian songs. I was active in the school band was starting to get a lot of Christian friends. If only I had known my life was about to change forever. It was a late summer night and I had just been spending my entire week at Marching Band camp so I was pretty exhausted, yet I couldn't sleep. Then I heard my phone blaze out its annoying ringtone. I though "Ugh who would be calling me this late?" and of course I clicked end. I mean they could call back right? I then received a text from the same number and realized that it was a friend of mine and my cousins. To my horror the text said "Preston I hate to tell you this but since we are friends and I just found this out I feel like you need to know. You are adopted…" Now STOP….. Wait what???? Adopted? This is some kind of sick joke right? Reading on "…your mom was married once before to a guy and they got divorced and your stepdad adopted you." At first after hearing this I laughed. I mean this couldn't be me. Because in my mind God allows this kind of this to other people not to me.

That night I talked to my uncles and asked them about it and though they would never say I knew that it must be true. What I didn't know was that a text from my uncle had already been sent to my mom saying that I knew and it was time for her to talk to me. The next day my mom frantically woke me up and I knew that she had been told. That morning she told me the truth and I remember being so hurt and so angry at my parents my dad the person that signed away his rights and at God. But you see being the prideful person I am I put on a smiling face and chose to act like I was fine about it and that I was not mad at them at all.

It wasn't very long after all this happened that I decided that I was ready to go back to my double life where I could do whatever I wanted. I eventually started to get the mentality that if I could just get high or drunk that I could somehow make it through the day. My fun came to an end quickly on October 14th, 2013 I was pulled out of school by my parents after I was caught smoking on the school property. It didn't take long for them to find out about the drugs and the alcohol and the fact that I had met my biological father behind my families back not even thinking of the type of impact it might have on them. Something I learned throughout this time was that the very people in my life that would promote sin were also the same people who would let me down in the end.
Lying in my bed one November night I remember yelling at God in my mind asking him how he could do this to me. How could he allow this to happen to me and my life? This is where I had my first true encounter with God it was like instantly he replied by asking me if what he had given me was not good enough. Immediately after this I felt conviction for everybody that I had hurt. At this time I remember rambling on to a friend about how cursed my life was and how mad I was and he responded by saying "Well at least you have a dad." Because you see his father had wound up in jail on a life sentence for murder and my friend has not yet had a man of God to step up in his life and guide him in the right direction.

Now right now is the part where you are thinking "Oh my gosh I am so sorry for you." Well let me say this. Don't be. Because of what has happened to me I have become closer to the two most important men in my life and that is God and my amazing father Tom Turner. I am not only grateful for what God has made me into but I am proud to be the son of such an amazing man who I love.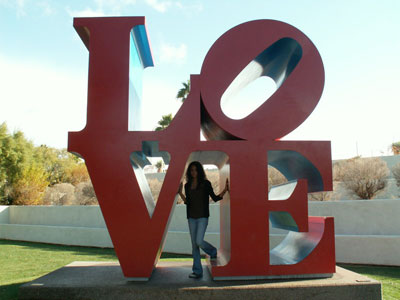 © Shannon E., Glendale, AZ