Wanting the Truth
November 20, 2010
"You'll never understand."

"You're too young too know."

"Teenagers don't get it."

These words, sharp and unfriendly, wrap themselves up against the soul, slowly depriving it's owner of all self-worth. The speakers themselves remain anything but wise. For, if they knew the truth, they would understand the faults behind their words.

They do not understand, that these words tear down and rip apart the foundations of the future; the future of the entire planet. We, the children, are not naive; we see the truth. We see it as it is, unaltered by any prejudices and personal thoughts.

"You don't get it."

But we do. We see that they are frightened of the fact that everything they never doubted is now unraveling before their own eyes. Hunger, poverty, crime; all in numbers skyrocketing past previous counts.

"You're too young."

I laugh in their faces, at these undignified words. We are not too young. Whatever they tell us now, whatever they decide to teach us, it will affect the fate of the human race. Because, one day, fifty years from now, we will not be young. We will be running the world, making the decisions.

They: adults, teachers, parents, aunts, uncles, grandparents, counselors, babysitters, the list keeps going. They always tell us they remember what it was like to be our age. But, if they really remembered, they wouldn't tell us, "You're not old enough to understand."

I want to understand. I just want to know things that are affecting my life. And if they won't tell me, how will the future ever get any better?

The truth is important, and without the truth every single person on Earth would be drowning in a sea of lies and deceptions. Our own words would choke the life out of ourselves.

We may loud and obnoxious, but we're telling them we're ready. We're ready to take on the challenges the truth will bring.

We know there is a truth. We're just waiting on them to tell us; to be ready to give us the future.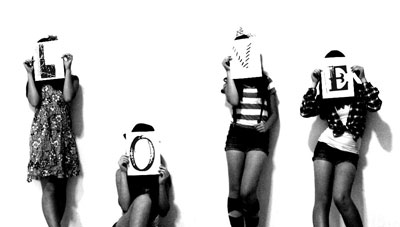 © Yoko K., Madison, WI