School Web Filters: A Student's Internet Enemy
April 27, 2016
In the 21st Century schools are bigger, better, have a more diverse student body, and are more technology-integrated. Schools nowadays have more technology in their classroom than ever before. SMART Boards instead of blackboards, laptops instead of textbooks, even a Bring Your Own Device Policy. However, with all of these new educational advancements, there also needs to be some restraint, especially with the Internet. The Internet can be an amazing place, filled with educational and entertaining sites. However, anyone can make a website. There are sites that aren't appropriate for some age groups. If the site is inappropriate, a school administrator might ban it by applying a filter, effectively banning the website from the school's IP Address, so no one accessing the web from that school can access the website. Sometimes, a filter can ban a website that isn't inappropriate, which is to say, there is nothing wrong with it. But the student can't do anything about it. It's a filter, automated, without feelings or leeway. It's automated, so it can make mistakes, and in turn, be excessively restrictive.

Students, being the "impulsive" and "irresponsible" teenagers that we are (in the eyes of some adults), love to do things we don't need to do. Playing video games, watching YouTube, and using social media more than doing schoolwork are all examples of this. Not a single student needs to do any of these to succeed in school, but that doesn't stop school administrators from banning websites, even if they are school-appropriate, even if they don't reference inappropriate, vulgar, or provocative. One of these websites is Steam, a video game service that sells video games to players who buy and play those games. Many people, including myself, use this and enjoy it. Unfortunately, the Steam Store, the "marketplace" where the games are sold, is banned because of my school's web filters. During my free time in class one morning, I wanted to check if my purchase was processed yet, but I couldn't due to the filters. I was upset and I had to wait until I returned home to check on the state of the purchase.

Now, opponents to loosening the noose that web filters have around our necks say that yes, we need web filters. Too many students are accessing inappropriate, sometimes even illegal, content on the web. But here's the thing, not enough students do it to make it a big concern. Just give the student a detention, or remove their computer privileges.

So what's left for the future of web filters in school? Well, some school technology administrators may tighten the vice around the students' internet access, while others may drop it all together. We can only hope.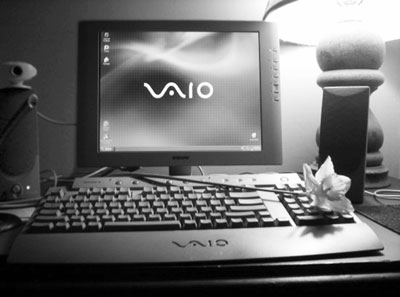 © Audrey W., Oneonta, AL