The Right to Learn
September 19, 2010
Every child in the world has an equal right to education and to learn in an educational institution such as a school, college, university etc.
Today more than 80% of all children in developing countries are enrolled in primary school, but up to 90% of children with disabilities in developing countries do not attend school.
Globally, 693 million primary aged children are enrolled in school. But there are still around 72 million primary aged children who are not enrolled in school.

Here are some of the key problems that effect children's right to learn.
Fragile States
Over half of primary aged children not in school live in Fragile States where the government is either unwilling or unable to deliver services. Many of these states are conflict affected.
Post-primary education
Greater investment is also needed in secondary, tertiary and vocational education, lifelong learning and skills; in order to increase the ability of governments and the private sector to deliver basic services and to promote sustainable growth.
Gender disparities.
In many countries, girls are still given fewer opportunities than boys to complete primary school and enroll in secondary schools.
HIV/Aids
The prevalence of HIV and AIDS, particularly in sub-Saharan Africa, reduces the numbers of experienced teachers and forcing children, especially girls, to drop out of school to care for sick family members. Education plays a significant role in the prevention of HIV.
Cost
Costs have a significant impact on whether and which children are educated. Costs can include: tuition fees, PTA fees, uniforms, textbooks, teachers' fees, school construction and transportation.
Quality
The education received is often of a poor quality and fails to give pupils the skills and knowledge they need to help lift them and their society out of poverty. Retention and completion rates often reflect the state of learning achievement.
Drop-out rates
Getting children to school is one thing, keeping them there is quite another. In sub-Saharan Africa, less than two thirds of pupils reach the last grade in the majority of countries.
Exclusion/Access
All children, including those with disabilities or living in difficult circumstances, must have equal access to a good quality basic education.
Climate change
Climate change has the potential to erode progress in universal primary education. Extreme weather events will damage education infrastructure and disrupt learning. Reconstruction efforts will mean that education funding is focused on rebuilding to maintain base levels of provision rather than investing overall systems improvement.

In the longer-term climate change could result in deterioration in family income impacting on school enrolment and retention. Education has an important role in preparing new generations for the emerging economic and environmental challenges.

Here are some solutions to the problems, which can help improve a child's right to education.
What the UK government is doing to help
DFID is providing bilateral support to education programmes in over 30 developing countries, mostly in sub-Saharan Africa and South and West Asia.

The UK announced in April 2006 that it will increase its support for education to at least £8.5 billion over the next ten years. This will increase our spending to £1 billion a year by 2010.

The UK's contribution is part of a wider donor community's efforts to get behind agreed country processes and existing funding mechanisms. We use every opportunity to remind our G8 partners and other donors to fulfill their promises to help achieve the education goals by 2015. This helped secure the recent French commitment to support eight million children in school in Africa by 2010, the European Union commitment of €4.3 billion for education by 2010 and G8 commitments to meet the Education for All Fast Track Initiative shortfalls, estimated at US$1 billion in 2008.

On the 25th September 2008 the Education Partnership event brought together governments, multilaterals, civil society organisations, faith groups, private sector and FIFA to launch the "Class of 2015" to help accelerate progress in achieving the education and gender MDGs. The event delivered over $4.5 billion of pledges and commitments for education and the UK supported the Global Campaign for Education in making it a success.

However the UK government isn't the only factor which contributes to helping educational programmes being inbuilt in developing countries, world wide charitable organizations such as CAFOD a national charity organization is also helping out in countries which have experienced natural weather disasters such as the earthquake and so have helped build shelters, educational institutions etc.
There are more educational accesses for people with disabilities or living in difficult conditions to receive help as well such as extra support clubs, volunteers to help out the children with disabilities and youth shelters or hostels for young children and people who are experiencing difficult living conditions.

Overall with the help of some charitable educational organizations such as World Bank, Millennium Development Goals and UNESCO etc. Much progress has been made, here are some and facts and figures to prove that improvements have been made:
87% of children of official primary school age are enrolled in primary education but pace is too slow to achieve to ensure that, globally, children will be able to complete a full course of primary schooling by 2015.
The global primary net enrolment ratio (NER) increased from 82% in 1999 to 87% in 2007.
Recent progress in getting children into school has benefited girls in particular, with 96 girls in school for every 100 boys in 2007 compared with 92 in 1999. Significant gender disparities remain in West Asia, Oceania and sub-Saharan Africa, where respectively 90, 89 and 90 girls are enrolled in primary school for every 100 boys.

In my opinion learning is very vital for everyone in order for everyone to achieve their ambitions and future goals in life, without learning and education we can go nowhere, we can only stand still so with the help of everyone globally we can resolve and develop more solutions to the issues mentioned above so that every child can have access to education despite the backgrounds they come from.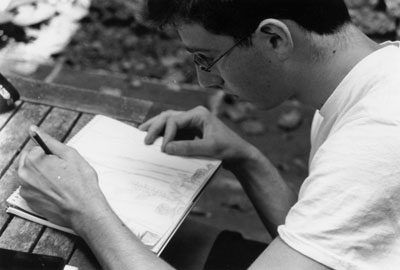 © Kira L., Bethesda, MD