Spiderman VS Batman
December 9, 2013
"Whatever life holds in store for me, I will never forget these words: 'With great power comes great responsibility.' This is my gift, my curse. Who am I? I'm Spider-man." Spider-man is one of the major Marvell comic book heroes. He has comic books, multiple movies, and tons of merchandise. Spider-man is the single greatest super hero ever. Some think that Batman, a DC comics superhero, is the best superhero and that Batman could beat Spider-man. Marvell comics versus DC comics, Spider-man versus Batman.


Some people are not very familiar with Spider-man. Spider-man was a young boy named Peter Benjamin Parker. He was only in high school when he was on a field trip for school and was bitten by a radioactive spider. In exchange for this spider bite, Peter Parker was no longer a normal teenage boy, the bite mutated him and he developed his spider like qualities and skills. Peter Parker turned into the superhero Spider-man with his superhuman strength, the ability to shoot webs from his wrists and to crawl up walls, and also his "spidey senses". His "spidey senses" were used subconsciously, when he would sense something like a threat, everything around him appeared to slow down while he reacted. His career as Spider-man really began around the time that his uncle was murdered. Peter Parker had made a blue and red suit for Spider-man, and then began to seek out the man who killed his uncle for revenge. New York loved Spider-man, so he kept with it and became the city's superhero, protecting them from crime.


One admirable thing about Spider-man would be the way he balanced out his life. Peter Parker did not give up his old life for his new powers. While remaining Spider-man, he had a job, took pictures for the press, completed high school and moved on to college. Peter Parker was a very intelligent young man. That is also another great thing, He was so young but still so great, unlike just about every other superhero there is. He did not really have any money either, he lived with his Aunt May and Uncle Ben (until his death) and they had very little money and worked hard for what they did have. Another advantage Spider-man had would be the way he dealt with his enemies. Not only would he defeat him, but he would also bring them back to their normal self again. Spider-man always had a way of getting the villains to turn away from evil and come back to the good side.


Now onto DC Comics big superhero, Batman. Should he even be called a superhero? After all, he does not have any real superpowers. All Batman has is money, which he uses to buy his way through everything. Admittedly, money can buy some pretty cool stuff. Because of his money, Batman has a bat suit with some different adaptions, bat mobile, and basically any gadget he wants. Batman is smart too. He is also in really good physical shape for being as old as he is.


Batman does have some good things about him. He just does not quite stack up to Spider-man. Take away Batman's money, and he is just a normal person. Even with his money he still is not that great. Spider-Man has no need to rely on money because he got to be where he was without it. Spider-man is clearly better. If Elk County ever needed a superhero, It is a sure bet that the cities would be safer in the hands of Spider-man rather than risking it with Batman.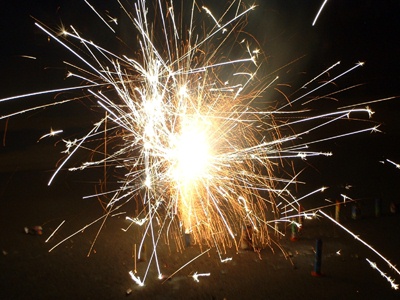 © Kevan B., Beaverton, OR