David Archuleta - There's something 'bout love
March 14, 2011
In July 2010, David Archuleta fans were treated with the release of his new single "Something 'Bout Love". Off of the highly anticipated second album, The Other Side of Down, the long-awaited "Something 'Bout Love", which David co-wrote, was greatly worshiped by David's fans, being listened to and talked about nonstop. The upbeat pop tempo and meaningful message in the lyrics along with David's stunning vocal, what's not to love about the song? Fans believed it was going to be a hit when it was finally released to radio, but instead was highly underrated.

Not too long ago, I watched back David's performance of "Something 'Bout Love" from Skate For The Heart that I had recorded on my DVR. As I listened and became captivated by the song, I couldn't help but wonder what happened, just months ago. It was eminently reviewed and was considered the perfect summer song, and instead of being the hit it should've been, it was completely overlooked. So now, let's give the song the recognition it deserves.

"Something 'Bout Love" - As vague as the title may be, the song has so much more meaning and depth. Throughout the song, David describes a situation that most go through, having trouble with love. But as the music video explains, not necessarily a boyfriend/girlfriend relationship. Instead, David makes it clear that even though it has it's struggles, there's something about all love - a boyfriend/girlfriend, a friend, a family member, etc. - that you shouldn't give up on.

David sings the song almost like he's aching for the person he's talking to, while still having an assuring, motivating tone to his voice. It's obvious David deeply connects to the song while he sings it, putting the perfect emotion in every part of this song, all while showing an extraordinary range to his voice. Singing these insightful lyrics, trying to really get his message across, all in a cheerful and swift song. As up-tempo beats are usually unusual for the balladeer, this new sound makes the song all the more intriguing. And David definitely pulls it off while he gets his message through to people as he lures them in with the favorable, fun beat.

This song has it all - upbeat tempo, motivating, relatable lyrics and incredible vocals. Though the song didn't do as well when first released, it's never too late to bump it up and shock the synthetic incongruity-craving society. Prove that a good song with encouraging lyrics can make it way to the top, towering over the popular, incoherence that the music world has most recently become. Either way, "Something 'Bout Love" shines in the fans' eyes as it's only a glimpse of David's prestige that is shown in his entire album.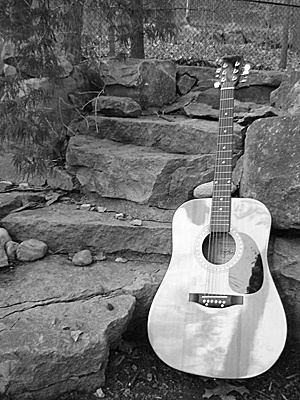 © Chelsea B., Troy, MI