Why It Has Gone Out of Style
August 31, 2010
I find it annoying that we always have to refer to someone as either male or female when being polite. I mean, when you think about it, while it's perfectly acceptable to call someone he or she, the only polite gender-neutral term in English is "they" which is plural. For instance, someone will say "Oh, and your cousin, do they play guitar?" if they don't know what gender the subject is. This is stupid, to be frank. "It" should be a valued pronoun in the English language. Take this letter, for example, that no one would ever read past the first two words.

Dear it,

I have heard that you design toilets. I need a new toilet, and as my mother has told me, "It is a genius! You should write to it to request its services!" Please reply promptly.

Sincerely, Bubba Hub

I strongly suspect the first person to read this letter would laugh their heads off, then promptly throw it in the trash.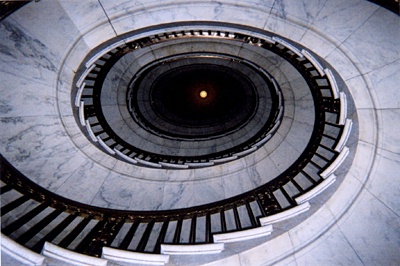 © Kyle T., St. Joseph, MO