Popular Culture = Rape Culture?
MAG
February 20, 2014
"I hate these blurred lines. The way you grab me … must wanna get nasty."

Robin Thicke sings these words repeatedly in his song "Blurred Lines." To me, Thicke's lyrics sound like a rapist's defense in court, yet this song has been viewed more than 300 million times on YouTube and is the fastest-selling song in digital music history. The popularity of "Blurred Lines" conceals its offensive message, which can be interpreted as blaming rape victims for rape, and highlights our desensitization to songs that condone violence against women.

Throughout "Blurred Lines," Thicke complains about women who dance or dress provocatively but then say "no" to sex. He implies that flirtatious behavior blurs the line between consent and rape. For example, the lyrics "The way you grab me … must wanna get nasty" imply that if a woman touches a man in a certain way, he has the right to "get nasty" – or force sex on her. Thicke is so sure that a woman must "want [sex]" that he repeats "I know you want it" eighteen times, or once every fifteen seconds.

While these lyrics might sound harmless to many, they can have a devastating impact on listeners, especially rape victims. A friend of mine, who is my inspiration for this article, was raped by an acquaintance at a party when she was drunk. She blames herself for the attack. She was with people she knew. How could she have been assaulted?

In fact, a study conducted by the U.S. Department of Justice (DOJ) between 2006 and 2010 showed that 73 percent of rapes were committed by a non-stranger. My friend insists that if she hadn't been drunk, she wouldn't have been raped. The DOJ study found that 50 percent of rapes occur while the victim is intoxicated. But no one, drunk or sober, should be raped. What happened to her was wrong.

When she told me what happened, I tried to support her and urged her to stop blaming herself. Unfortunately, any comfort our conversation might have given her was erased when she discovered "Blurred Lines" on YouTube.

She asked me if the millions who purchased the song would agree that she wanted to be raped. No amount of telling her that it is just a song could erase the fact that it was nominated for three Grammy Awards, three MTV Video Music awards, and has been purchased by more than five million people.

Reactions to "Blurred Lines" are perhaps more telling than the lyrics themselves. A group of law students known as the Law Revue Girls created a parody of the song that they called "Defined Lines." In this music video, the roles are reversed so the men are sexualized and the women are powerful.

Shortly after "Defined Lines" was uploaded, YouTube took it down, citing "inappropriate content." However, despite numerous complaints about the content of "Blurred Lines," YouTube did not remove that video. This highlights our tolerance for the sexualization of women but our intolerance of the sexualization of men. A woman being portrayed as a sex object is acceptable, but when a man is, it's "inappropriate." (A few days after "Defined Lines" was removed from YouTube, it reappeared and the site admitted it made a mistake.)

We are hypocrites. Fifteen out of sixteen rapists in the United States never spend a day in jail. While most say that statistic is disturbing, many of those same people defend "Blurred Lines," a song that justifies rape. I don't think you can say rape is unacceptable and then enjoy a song that says the opposite. We cannot end rape that way.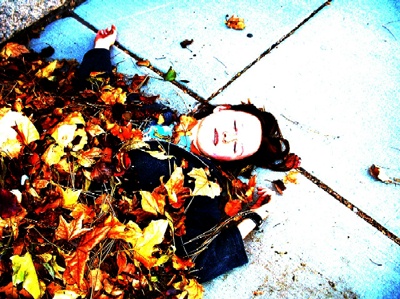 © Shea D., Albuquerque, NM