Cannons
November 21, 2013
If I could be anyone in the world, I would probably choose to be a pirate. Although pirates aren't the most hygienic of people, they make up for it in brute strength. Pirates are courageous and brave, and they can swordfight; in combat, they're quick and conniving, but can be slow and stealthy if need be. They man cannons and right as an enemy ship prepares to attack, they light the cannons and the iron spheres explode out of the barrels, sinking the enemy. When challenged, pirates stop at nothing to get what they want, and risk their lives for the glory and the gold.

Unlike a pirate, I have excellent hygiene. Yet, I am weak and cannot put power behind a heavy metal sword even if I manage to pick it up. If my enemy looks me in the eye, both my blade and confidence quiver. Being a major klutz, I trip over my own feet. And, when I slink out of my room to get a midnight snack, every single floorboard I step on shrieks like a banshee and alerts the world that I'm letting my guard down.

But that is just fine, because I have my own cannon I can use to pummel my enemies: Johann Pachelbel's Canon in D major. For so long this melody has entranced me with its soft, slow beginning that transcends forcefully to a melody of power, of resilience, of strength. It has the ability to make me laugh, dance, desire, and hope – it is the cure to all bad moods, the sole item that keeps me going in my darkest hours. Though the "D" stands for the key in which my favorite version is played, I like to believe it stands for my direction.
Canon is clean-cut and simple, and it empowers the listener. As the notes' sharp tones clash and zing with the problems of reality and vary their tactics from fast to slow and back again, Canon emanates pure happiness, and the climax of the song shatters any negativity probing the dark recesses of the mind. It exposes problems as they are, and the solutions are sorted almost too easily. The Canon can never be exhausted no matter how long it is played time and time over because it does not rest until the enemies of reality are sunk, the gold of ideas is earned, and the glory of solution is gained.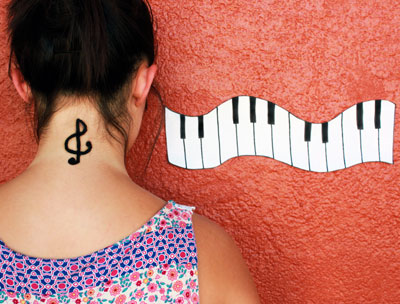 © Lauren N., Denton, TX