Is "Precious" too realistic?
December 11, 2009
The movie Precious based on the novel Push by Sapphire about a 16 year old girl named Claireece "Precious" Jones who was raised in an abusive household with her mother and her mother's boyfriend, where she deals with verbal, physical and sexual abuse from both her mother, and father who lives in a different home. Precious has one child with Down's Syndrome, but her mother doesn't let the baby stay in the house with them so she lives with her grandmother and the only time Precious gets to see the baby is when the social worker visits to evaluate the child care.
This movie was very realistic. It showed what some people actually have to deal with in everyday life. While at this movie there were many scenes that were very risqué for teenagers. Many teens watching this movie started to laugh at scenes that were very serious. Many issues in this movie have to deal with how one picture oneself. This is a well-written movie even though it shows the truth behind abusive households. Precious has to deal with many things in this movie that no teenager should have to face.
Precious is an outstanding film but many people treated it like it was something to joke about if you really sat down and took time to look at what this young girl has to deal with you would understand the meaning of the film.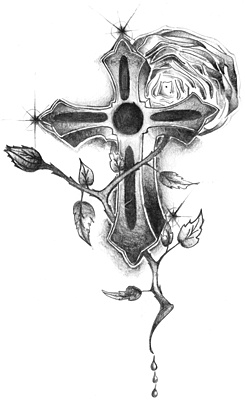 © Ricky P., Natchitoches, LA