Movie Madness
December 3, 2009
I become extremely upset when at the start I was really excited to watch a movie, but at the end I am just disappointed because of how terrible it was. Head throbbing, eyes yelling, these movies make me as grumpy as a rabbit without any carrots because I expect too much. The commercials explain the movies too much, and they don't have good story lines. I call these movies mad movies because they cause me to get so mad that I would tear my eyes out stomp on them and shove them into my ears, so I wouldn't have to hear or see something so terrible again.

At the beginning, when I want to watch a movie I expect more than I should. Once I saw an advertisement for a movie on television and I thought it would be the best movie I would ever see. After I watched the movie I asked myself, "Did a monkey direct this or was the guy blind and deaf?" Anyways, I thought about it and I found out that my expectations were higher than anyone else's expectations, and that was why I became so devastated and heart-broken that I had tears welling up in my eyes. Then I realized, not all movies have to be made by geniuses to be good, yet they need to be made by someone with good taste. I have discovered when a person has high expectations, they become dramatically angry about a decent movie.

Another awful action that happens is that the media give out too much information during the advertisement. First I become curious about the movie, but then I find out what will happen from the commercials. They should make the commercials short and interesting. Second the advertisements show the best part of the movie and that causes me to have high expectations of the movie which causes me to transform into a terribly angry beast. The directors should have the commercials explain the averagely interesting parts of the movie. Finally the biggest mistake that they do is give away vital information in the preview that ruins the whole movie, ending up with me saying, "Of course I don't know what happens at the end", which makes everyone around me to quietly yell, "Shhhhhhhh." Although the movies can be great, a commercial with too much information can ruin it.
The most annoying thing about mad movies, monsters that want to completely destroy every bit of happiness anyone has, is that they don't have good story lines. I have asked several of my classmates if this bothers them and they have all replied yes. Also, my younger sibling replied with, "It is so annoying and a waste of money", and of course I agreed with him. First, when the victims watch the mad movie they think it is an average movie. They laugh, cry, and get angry about the movie, and then they start to wonder what the plot of the movie is. Also, they begin to think what is the conflict and if there is even a point to the movie. Finally, everyone finds out that there is either a terrible storyline or there is no story line at all. To wrap this all up, the most annoying kind of mad movie is one without a plot.
Terrifying, disappointing, agonizing, mad movies are the worst kind of movies. They always have at least one of the three flaws explained above. No one deserves to watch an awful mad movie!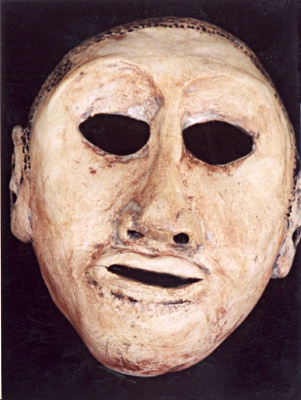 © Arturo Y., Tracy, CA