Justin Bieber: Can Good Looks Really Get You Anywhere In This World?
October 31, 2009
If somebody surveyed all the teenage girls in Canada and the Usa asking who the fastest growing male singer was, most of them would probably answer Justin Bieber.

Justin is currently 15 years old, born on March 14th, 1994. He was born in Stratford, Ontario. Justin first started singing in 2007, and was discovered Scooter Braun, who quickly became his manager. Justin's manager flew him to Atlanta, Georgia to sing for Usher. When Usher heard him singing he was very impressed. Antonio L.A. Reid at Island Records signed Justin to Island Records in October 2008.

Justin's first single was "One Time", and it quickly grew to the top of the charts.

I myself listened to the song, and although I found it was an okay song, I didn't worship it like lots of other girls I know did.

Wanting to know why this song had done so well, I decided to find out through some people I knew who were absolutly crazy about him.

I talked to twenty girls, aged 12 to 14, and found some similarities in their answers.

When asked why they loved him so much, this was the response I got.

16 of the people said they loved him for his 'killer looks',
2 of the people said they loved him because his singing 'came from his heart',
And the remaining 2 people said the liked him because his looks and singing.

This information pretty much informs us that even if about 80% of your fans only like you because of your looks, you can still make it far in the world.

So, with all this information, you can probably figure it out: Without the good looks, Justin probably wouldn't be quite so far in his singing career.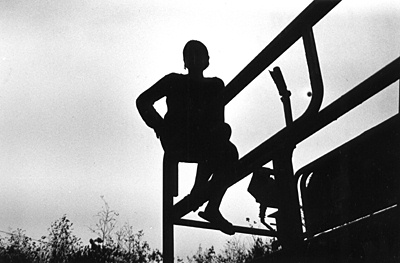 © Bailey C., Marblehead, MA