An Open Letter to My Could Have Been
September 10, 2017
I have been going back and forth to every single detail of our relationship for the past weeks. I have been tracking it from our biggest fights to our narrowest arguments and yes, it has been a month since you left yet I still can't find which part we went wrong.
I must say I was at my strongest when I let my guard down for you but little did I know that I would lose this battle for you. Was it something I said that night? Which part did I go wrong?
My friends kept telling me it was not me but you. You had issues you never told me and they said that was unfair. Somehow I find myself not blaming you, instead I blame myself for not seeing you through. I have always been obsessed with the fact that I can fix you just like what I did with my friends. Maybe all of us is a little bit like that right?
Raising the white flag was not easy. With the fact that you surrendered a long time ago, I'm still in denial that you are just doing this out of life's context but no, this time it's really over. It just bothers me that whenever I ask you if there is something wrong, you keep on telling me that there's none and I believed you. What hurts the most is that you don't see me anymore as someone who can help you get through this.
Were you just pretending all this time? I do not know anymore. I am so full of questions yet all out of answers at the same time.
We were at our strongest when we took the risk, you were willing until you realized you are not. I must say that I am at my weakest point at the moment.
I cannot remember how many times I asked you to reconsider our relationship but I guess this time I've had enough. I have learned that I have always loved you with all that I can that I have totally forgotten how to love myself too. I love you too much that it hurts, that I can't see my self-worth.
We leaped through valleys of sun shines and sunsets. I made unimaginable poems and music because of you but it's until now that I realized that you sucked the life out of me and now I am left with nothing, and that is where I went wrong. I have to stop writing for you.
I can never "unlove" you. Maybe we will cross roads someday because I was so sure you were the one. Until then, I think now it's my turn to love my self.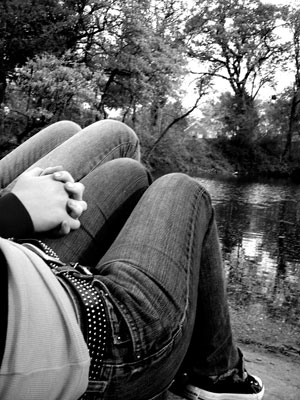 © Lauren R., Edmond, OK