Teenage Love is Dead
April 1, 2011
1. Studies have demonstrated beyond doubt that there cannot be a healthy, committed, and lasting romantic relationship between two individuals, unless they have both reached full emotional maturity.

2. Research has shown again and again that full emotional maturity is not possible until an individual is in their late 20's or early 30's.

3. The process of reaching full emotional maturity is slowed, halted, or backtracked when one enters a romantic relationship with another individual. This is doe to emotional dependence on the other person, which significantly weakens the individual's need to develop their own emotional maturity.

Therefore, teenage love really is unrealistic 98% of the time, and the journey to emotional maturity cannot be sped along by supportive adults.

Don't believe me? Imagine your parents nagging you with advice on how to be more mature (i.e. telling you that it's not worth it to get involved *cough* in teenage relationships *cough cough*). Are you going to listen to them? No! (Of course not! Even your own article proves this point. Apparently you are really not going to listen!) Instead, you're going to go out there, do everything that feelsright, and learn from your own dumb mistakes! Most people aren't finished with experiential learning this until they are much, much older (i.e. late 20's or early 30's).

Despite all this, some teens are still willing to risk their hearts. Many do this with the hope that they'll be the 2% of relationships that actually succeed. But let me ask you this: If you had a chance to buy a $20 lottery ticket, with only a 2% chance of winning, would you buy it? No way! A crisp, new $20 bill on your hand is much better than a "bird in the bush," so to speak. You know that you'll probably just end up paying the $20 to the single winner. Even gambling in poker and slot games has a better chance of winning than 2%!

And in the end, a heart is infinitely more valuable than a $20 bill.

Teenage love is dead.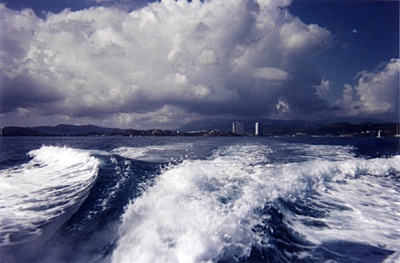 © Jenn T., Dover, NH