WOMEN - men, MEN - women
December 27, 2010
It took me some time to figure out what I wanted for myself and now that I have I feel like I'm one of the only ones whose taken that step…

What is it about people that allow themselves to settle for less then their worth?

Maybe its because secretly they don't know their worth; Especially women. Women allow themselves to be with guys who are less then prefect for them. They settle for the first thing that comes toward them. As if there are no more guys out there and this one is going to be the only one to "sweep you off your feet" Being that I'm a woman I can say that women are stupid naive creatures and EVERY WOMEN be it big or small has been sucked into this factor at least once. Where in we believe that we're never going to find "Mr right" thats why we're setting for whatever. NEWS FLASH if you stopped settling for whatever maybe you would have already been with Mr right instead of Mr right now. And I'm not saying that theres anything wrong with dating because you do have to pass a few losers to get to Mr right. However you have to PASS a few losers. If your sitting there stuck on stupid then your never going to find the guy you ultimately want to be with.

And this is the same for guys. If your really ready to settle down and your tired of the BS stop walking around with this gold diggers on your arm or around you. No woman wants to be with the guy whose known for hitting and quitting. Learn to be more sincere and compassionate. DON'T BE A SISSY! Just try to imagine something other then the womens mouth on your genitals while your talking to her…. thats all I'm saying. And guys please stop setting for just any woman then getting mad when you keep finding gold diggers, hoes, or have baby mama drama. This could have all been avoided if you would have had a little compassion and learned to wrap it up.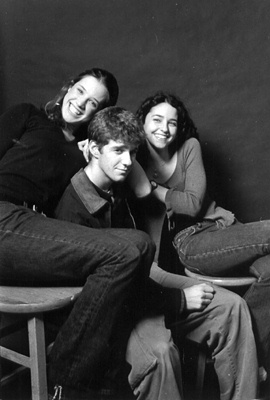 © Samantha F., Marblehead, MA