Girls With Boyfriends Shouldn't Give Out Their Number
March 4, 2010
Last June I moved to Ohio and was not very happy about it. Even as a lifelong military brat, I wasn't used to having to move and didn't want to leave sunny, warm North Carolina. Over the course of the summer and the beginnings of school, however, I grew to enjoy life in my new home and made several friends who got me involved in almost every aspect of our high school. I even got a boyfriend who got me even more involved. Specifically, he got me onto the school academic challenge team. I'm by far not the best scorer and am fairly horrible with most of it…but I enjoy it. So dreading as I was for the match, I attended a tournament two weeks ago with my team. We ended up placing out after three matches (one win, two loses) but it was still a fun day.
A guy asked me for my number.
Somewhat ironically, it was a member of the only team we won against. He's from a nearby school and has been competing for a few years. From what I heard he's very good, moreover with mythology, which happens to be my specialty. When he asked I hesitated, thinking of my boyfriend, but ended up giving it to him. My best friend is a boy and my boyfriend is okay with it because he trusts me. I was excited at the prospect of making a friend at a school besides Smithville.
When he called, I first re-clarified that I did have a boyfriend. He said he was fine with it and we became fast friends. In many ways we were parallels of each other in many of the things we had in common. I found myself being able to discuss topics such as "which culture's mythology is the coolest" and "what Pokémon is the best"—topics that, if brought up with most of my other friends, would earn me constant despondency and mirth. For two solid weeks after that match we talked daily, getting to know each other through our nerdy common likes/dislikes. Then he got a girlfriend and it was over.
Let me just say that I am crazy about my boyfriend and never felt anything for this guy. I just wanted to be his friend…but evidentially he was just biding his time until he could get me, or an easier girl. In the end it turned out all he wanted was a girlfriend. As soon as he told me the news I had a feeling we were finished being friends; his responses became slower and slower, he wasn't as in to our conversations and often cut them short. I concluded to myself that while he said we could be friends because I asked…he didn't mean it; and even though we were only friends, the realization hurt. This guy had the potential to be a great friend…but in the end, I'm worthless to him as just a friend.
My point: girls with boyfriends should not give their number out. Even if you're aiming for a new friend. No matter how well you get along. Just don't. Because chances are the same thing will happen and you will just get hurt. Before this whole 'experience' I didn't see a problem with girls and guys being friends. Now I'm questioning the whole platonic friendship belief…and I strongly believe taken girls shouldn't give their number to anyone.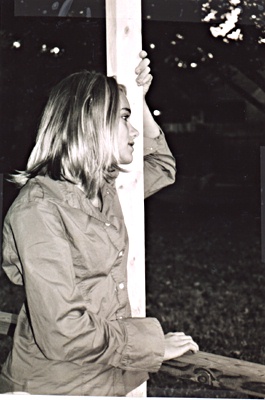 © Tiffany A., Southaven, MS