The One Legacy We All Have
March 24, 2012
Modern technology
Owes an apology
To ecology




-Alan M. Eddison
No matter how much we try to deny, the fact remains that we have knowingly and unknowingly ruined nature to its verge of extinction. Our methods of technology have not always proven to be beneficial to us and the environment at the same time.
There was a time when all our activities, from big to small depended on the environment. We have a similar situation today as well, with the only difference being that earlier we practiced controlled extraction and now it's quite the opposite! Though it is true that technology is the solution to many of our problems but it is also true that technology won't provide us the true gifts, that too for free!
The feeling we get when we walk barefoot on wet grass the drops of dew forming picturesque images, the December snowfall which makes everything look like a scene from a fairy-tale, the rainbow and the rain when we hear each raindrop mark it's fall as it knocks on our window, the sun with its unexampled warmth… and the ever so refreshing wind which makes us forget all our worries.
Sure, technology can provide us oxygen and food and shelter, but what about all those things which truly make up life?
And it is a patent fact that nature is the mother of technology, it is its very basis.
But what are we doing to it? Have we ever questioned ourselves?
Mahatma Gandhi had said, "There is a sufficiency in the world for man's need but not for man's greed" and he was damn correct! In between all that we want, we forget all that we have and what we are doing to it.
In ancient times people worshipped sun, water and trees. There have been so many incidents where people laid down their lives to protect ourselves! What do we do about it? Laugh on them and continue cutting trees, only to enjoy the 'luxuries' of life and to earn money. But, at what cost?
The real world we USED to live in is now an artificial world where our only concerns are with material things!
What are we leaving behind, in this process?
A land of pollution, industries, trees for name and machines. As the Native American proverb goes, We Do Not Inherit The Earth From Our Ancestors, We Borrow It From Our Children.
What we sow today, the coming generations will reap tomorrow.
So the next time you cut a tree, leave a tap flowing, or throw garbage in the open, ask yourself, what kind of a legacy am I really leaving behind?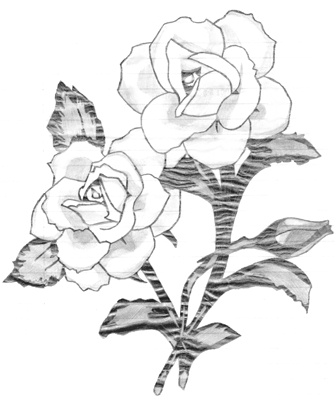 © Christy P., Providence, RI