The Role of Science in Bettering the World
January 6, 2010
The year 2009 has seen the creation of the perfect storm. Our global temperature is rising, as are sea levels and human populations on all major continents, to unprecedented levels. At the same time, crop yields have begun to stagnate due to a loss of valuable soil and shortages in water. The use of environmentally destructive infrastructure has led to a staggering fall in biodiversity, quickly eliminating the possibility of finding any new alternatives to cure rampant-and sometimes drug resistant- diseases, such as HIV and tuberculosis. These circumstances make for a gruesome idea of the future, but a reality we must face.

We have long sacrificed the environment for our own advancement and modernization without regard for the surrounding biodiversity that we realize now we are dependent on. Steven Chu, the secretary of energy, stated that "a revolution in science and technology would be required" to stave off the effects of global warming and ultimately make better choices regarding our way of life. Unlike religion or military conquest, reforms in the scientific field can provide an opportunity to peacefully unite the world and, therefore, give rise to prosperity and sustainability for generations to come.

Ever since the advent of civilization, technology has enabled us to yield the forces of nature in such a way that we became both more successful and more influential than any other organism on the planet. However, we now recognize that our self-serving practices of exploiting the earth's resources cannot continue, as seen in the horrible ramifications of global warming. In order to create a more sustainable world, not only do new technologies, such as solar power, photovoltaics, and geothermal energy, have to be developed, old practices that seemed adequate some years ago must be made more efficient. Research regarding nuclear and coal waste management, as well as, carbon capture systems, must be made more efficient.

Doing more with less is crucial in supporting our ever-growing population as global effects place strains on resource availability, but even more so to maintain the integrity of the web of interdependent creatures encompassing us. By expanding our scientific research, we can dramatically change our habits so that "smart" infrastructure is incorporated, wastes from agricultural and industrial processes can be made into environmentally friendly biofuel, and alternatives to fossil fuels can be created. Already, scientists have suggested several such alternatives- using an element called thorium, instead of uranium, in generating nuclear power, because it reduces the amount of radioactive waste and cannot be converted into dangerous weapons, and fashioning biofuel out of agricultural detritus or from algae instead of comestible crops. It is in our best interest, and even our responsibility, to institute and develop such technologies in order to improve.

Subsidizing sustainable techniques can also promote economic growth expansion and create "green jobs", therefore creating a more prosperous world. It is a simple chain reaction: as more efficient technologies are put into place, more resources are available to everyone, the global standard for quality of life improves, leading to the alleviation of poverty in developing and developed countries alike, which in turn produces a foundation for the development of even more sustainable practices (that start the cycle over again). New treatments and vaccines, using organisms instead of unproductive cycles of medication therapy, for emerging drug-resistant diseases can be found. More in-depth research in the genetic field could reap several benefits: safer and more effective vaccines that slow down viral protein production, organ regeneration, and cures for inheritable disease. Furthermore, an increase in prosperity and improvements in infrastructure would reduce the gap between less advanced countries and more prosperous countries.

Not only is scientific research a major part of global development-especially in countries that seek economical and social advancement-it also facilitates cordial interactions between nations. As more environmentally-hospitable reforms are instated, agricultural and effective output will increase and food, water, and "global" security can be achieved. In turn, there will be a decrease in disease, crime rate, terrorism, and trade of illegal drugs and weapons. Technology has allowed for the spread of democratic ideas and the decline of dictators, as well as oppressive theocracies. An example of this "communication revolution" is the uprising regarding the Iranian election. Social networks such as Twitter and Facebook provided valuable information on the events going on in Iran that would otherwise be restricted. On another note, all nations should be able to receive impartial access to the outcome of scientific experiments in order to realize a more equitable world.

Of course, such changes will not occur immediately because each country would have a tailored regiment of reforms. However, it should be the goal of the present generation to promote scientific and technological research, in addition to its unprejudiced distribution to all nations, in order to create a more prosperous, sustainable, and equitable world.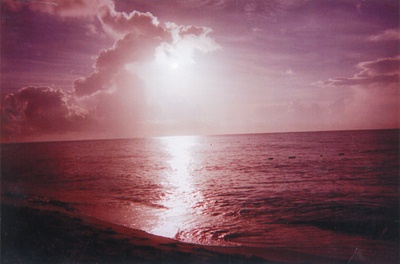 © Angela F., Bonham, TX