My Opinion on the Vampires
May 18, 2013
Some years ago, a "love story" about "vampires" was written by Mormon who had never even seen Dracula or really anything about vampires. The result was popular with many teenage girls and lonely mothers with not much to do. Of course, we all know that it continued into three other "books" to continue this...thing. It choose the name Twilight.

Now, I have never read this, but I know enough about it to consider the series (fan-girls, please do not get upset) complete bilge. I decided to create my own, quite distinct vampires, which come off much less romantic, and vary from sympathetic miserable souls to foul monsters that exist in the depths of your nightmares.

The first variety I came up with were rather simple, but makes itself distinct in the vampire world:

It starts out with a disease. This disease causes you to grow a proboscis, lose hemoglobin in your bloodstream(the stuff which makes your blood red), and have pointed ears. The skin is so vulnerable to heat, it gets first-degree burns in the sunlight, and the light from computer screens is enough to hurt their eyes. Their is hair loss as well. The heart and brain are the only vital organs.

Now, as you noticed, that being sounds is not sexy. The next thing is much worse however. You might think it isn't until I describe it. Here it is:

This type of vampire is a sentient breed of leech which is white. It can become a gas for short periods of time, and uses this ability to hijack into the body of prey. When hijacking, they slowly transform, before bursting out of the body and becoming a being that looks similar to the being they hijacked, but designed to drink blood and kill stuff. When in the body of their prey, they produce spores, which, when they meet another vampires spore, become eggs, which, when they hatch, create a new vampire. They are vulnerable to fire, and are aquatic.

As you noticed, these vampires are basically the facehuggers from alien, but smaller, leech-shaped and with the added bonus of being able to turn into air, and, instead of being on your face and then dying after implanting the embryo into your body, stay in the body, producing spores, slowly transforming into a being that is much more deadly than the original form. So, something close to facehuggers, but not so close it's a copy or rip-off, but close enough to inspire the same feeling of terror.

So, people, which do you prefer: my monstrous creations, or the sparkly superman? And, which are you more afraid of? I think I know how you will answer this. Of course, maybe I'm wrong.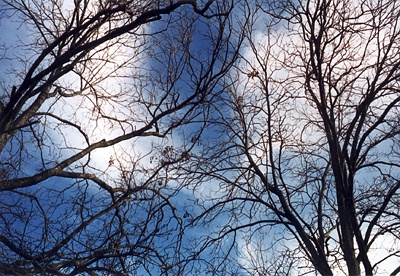 © Sarah L., Glendale, AZ