Next to Normal: The Musical
April 13, 2013
The Tony-award winning musical, Next to Normal, is no Sound of Music. Costumes aren't adorned with sparkles galore as is the witch, Glinda's, from Wicked; and I don't think you can ever expect to see Julie Andrews prancing around on stage in this one. One can better describe Next to Normal as an angsty, emotional, raw musical with a fantastic score that has been labeled a rock opera – much like the edgy musical phenomenon, Rent.
With music and lyrics by Brian Yorkey and Tom Kitt, this somewhat obscure musical is not for the lighthearted. Right off the bat, in the opening number "Just Another Day" you can sense the tension and the hardship to follow through the scenes. As a show that contains freely profane language and is laced with mature subject matter, it is important to know what you're getting into before you delve into this musical's depths.
Next to Normal is a story following Diana, a bipolar housewife with delusional episodes, her son, her daughter, and her husband as they learn to cope through Diana's extensive treatment plan filled with medication and through cuts and falls. A terribly traumatic and dark event holds Diana back from moving on with her life and letting herself become mentally stable, and we learn through the eyes of the rest of her family how she is not the only one who suffers.
Next to Normal does not contain any ensemble members, but even with the mere six cast members, the gripping story and music holds you captive until the curtain call, never leaving you with the lingering thought of, 'How much longer is this show?'. Every character has their time to shine through the abundance of musical numbers, ranging from slow ballads ("A Light in the Dark") to heated songs ("You Don't Know/I Am the One") that bring us back to the rock n' roll feel in the score. The characters are sarcastic, witty, and pretty much everything that makes them endearing to the audience.
Despite the bold subject matter covering mental illness, drugs, and psychiatry, people of all mature age groups (young adults to the elderly) can enjoy this show as long as you enter the theater open-minded. Maybe your grandparents aren't quite so ready to stray away from the familiar bright notes of the classic musicals they know and love, but it's worth a shot for yourself and friends if you're looking for a new show to obsess over.
Even if you've never previously found musicals to be your thing, this might just be the musical to change your view of the world of Broadway. This musical completely contradicts the Broadway stigma of chorus lines and jazz hands.
Next to Normal is finding peace with something less than perfect, something that maybe isn't your typical wonderful, but something that's next to normal – as good as you know it can get. I highly recommend checking out this musical.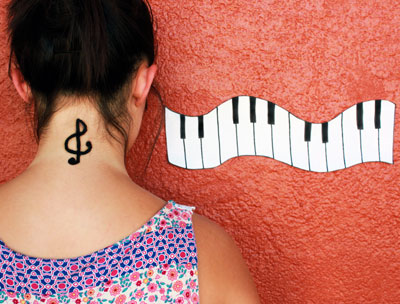 © Lauren N., Denton, TX