Sweet Serendipity
November 27, 2010
I don't think any non-fan will ever understand it. Understand the inspiration. Understand the influence. Or understand our loyalty. They could try, but they still wouldn't fully grasp it all. In fact, I don't even think we fully understand it.

David Archuleta just has this essence that people are drawn to. It's not necessarily his looks, or his singing, it's something deeper. There is something deep within David, his heart, his brain, his soul, or maybe all three combined, that attracts people. David seems to give off a vibe of pureness, wherever he goes and whatever he's doing. It's the light in his eyes, the happiness in his smile, and the love that comes straight from his heart. David is unlike any other in almost an incomprehensible way.

At almost 20, David has accomplished everything that he ever wanted, and more. And as popular as he is and how much money he's made, that's not what David cares about. He didn't get into this for the fame or the fortune, but simply for his love for music. You can see it in every one of his performances how much he innocently loves singing, and the passion within it. It's almost as if music is the only way David knows. Everything David says and does, mostly somehow involves music. And even if it doesn't, he'll find a way to squeeze music into it. Music is his life. It always had been, ever since the first time he watched Les Miserables, and it always will be. But never did David realize how strongly he would touch so many people with it. Just his voice alone will give you chills. Whether it's a powerful ballad, or a fun, pop tune, David doesn't cease to captivate and amaze.

But if his music wasn't enough, there's also the man behind it. David's sweet and caring nature, along with his bubbly personality and strong faith, what is there not to love? If you just watch one interview of him, his genuineness will just pull you in as he shows you just a glimpse of his exuberance and purity. But David didn't get that way so easily. It's David faith and positive outlook that results in his constant merriment. That's not to say that he's constantly happy and his life is perfect. David's bliss is simply brought on his own. He chooses to always look on the bright side of things and count his blessings, and that's something that everyone should admire.

Where David is at at a person is a place that most don't reach until they're much older. David has learned young the best way to live, and has inspired many others to follow in his footsteps. David is a positive example and a good role model whose influence is one that everyone should pursue in their own lives.

David simply lifts people with his music, and touches them with his pure heart. David's light brightly shines within everything he does. It's almost as if David is a sweet serendipity to every one of his fans, who have been deeply touched by David, and don't hesitate to thank him, either by buying his music, or literally saying "Thank you." It's been a two way street for David and his fans, and will continue to be for as long as David is the way he is.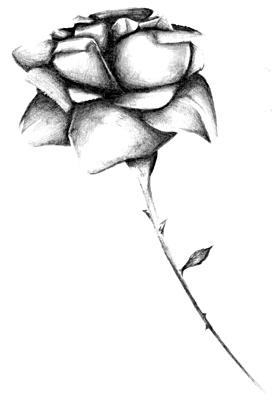 © Yisrawayl G., Philadelphia, PA