Inspiration
November 12, 2010
I recently read an article about why David Archuleta's fans support him. Some of the reasons were his amazing talent, his sincerity, and his love for his fans. While that's all true, it's also completely disregarding one of the main reasons his fans love him. He's an inspiration.

To me, and to many of his fans, David has been an inspiration. This influential hero who somehow always says and does the right things, sometimes without even knowing it. Between his motivating quotes and his optimistic attitude, there's nothing about David that's not to admire.

David once said "It's like when I try to do what's right, the Lord blesses me directly and also indirectly by also blessing other people." That is so true. David was blessed with amazing opportunities to live his dream, and the fans have been blessed with an inspirational, uplifting role model.

Sometimes as a fan it's hard to put it all into words, what David has done for you and how much he means to you because of it. Only other fans will really understand it, because they're feeling it too. But in short, David's fans are fans not only because of his incredible music, but because of his pureness. His angelic nature and innocence. His positive outlook and deep, motivating words. When David does something, he does it with heart. And David has done a lot in his life, but the best thing he's ever done is inspire.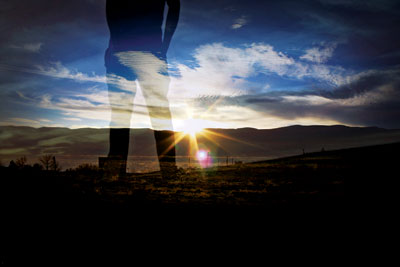 © Ezekiel R.