Drugs, Complements, and Dilated Eyes
December 10, 2009
Would you like to have a perminatly damaged brain? Maybe burn scars? Or how about a huge gaping hole in your throat? Usually when people get asked these questions they say no. However, if you choose to smoke and do drugs, you are saying yes and welcoming these horrific outcomes. Although teens probably don't know apprehend it at first, they only see the results months after they start. When you have been doing drugs for as long as that, there is no doubt.


Your addicted. You have been given up your old life and talking a new one filled with stealing, trips to the hospital from overdosing, and feeling completely lost and empty.


My brother has had a situation where he lost all of his old friends because his friends started getting involved in drugs. Carl (my brother) knew that that wasn't the life he wanted to take so, he made new friends and inspired me. Me and Megan have been through a lot together since our brothers have been best friends for a very long time. Megan and I have always been best friends and we made a promise to each other a long time ago. The promise was to never smoke or do drugs because of all the terrible things that happened to our close friends.


They would try and get me or my friends involved in smoking or drinking by telling us complements about us then telling us that doing drugs would make those things stand out more.


The would say "drugs are cool," or "they make you feel better and they make all your problems go away." Oh yeah, sure they make some of your problems only go away for however long you are on the drug. After your problems "go away," a whole new set of problems come with that one little pack of cigarets, bag of heroin, or a bottle of vodka.


One of my best friends was going to a party. She was about 22 years old when she was still alive. Her friend had a little too much to drink and Lora (my friend) wasn't aware of that until they got in the car and she started driving. So her friend started driving heedlessly and ran into a snowplow and killed all three instantly. Lora, her friend, and the person driving the snowplow were all killed just because Lora's friend made a abominable mistake. In 2006, more then 19% of drivers ages 16-20 who died in motor vehicle crashed had been drinking alcohol.


I was on a trip with my family at the time and had no idea what was going on. Lora's family was suppose to pick my family up from the airport, yet they weren't there when we came when we told them to be there. One of my moms other friends came over late that same night to break the shocking news to my mom. When she told us the following morning, my whole family was truly speechless.


Who said driving when u were drunk never killed anyone? I think that they have been on a drug when they said that because its just common sense, and if we loose that..then what are we gonna loose next? When someone has been on any drug to think that, then they start to forget what is real life and what is make believe. But i bet you that they know that meth can be made from ingredients in items like battery acid, drain cleaner, lantern fuel, and anti-freeze.


My mom also has a best friend that lives in Chicago. Her name is Carla. Sadly she is currently dying from stage 4 lung cancer. She's been a smoker for about 45 years. Now what does that tell u about smoking? Well don't worry there's more facts to help you realize to stop doing drugs or stop doing them now.


Millions of people are dying from drugs, alcohol, and smoking everyday. Just like Lora, Carla, and soon to be my brothers friends. They don't even know that inhalants can kill you the very first time you use them. They also probably don't know that ecstasy can cause an increase in body temperature or hyperthermia which can lead to kidney failure. The sad thing is that they might die very soon if they continue on this path of self destruction. It's hard to see them now. With their dilated eyes from being high and hungover at the young age of 16. I still remember them being really good people, but thats all over now. Whenever i see them, I turn my back and look the other way so i wont see how bad they look now. Somehow i still see the old kid in them somewhere thats trying to get out...but it is being taken over by a monster. That breaks my heart. I really can't stand how sick and ill they look now.


I am proud to not have given into peer pressure and completely destroyed my life with drugs and drinking. I am also very proud of my family. My dad use to smoke a lot when i was younger and it has recently affected my asthma from my resent surgery where my lungs weren't as good as usual. So my dad stopped smoking when he had been a smoker for a long time. He had been smoking a lot more then usual the past year and this year hes completely stopped and hasn't even picked one up since them. Also my brother, but you already heard of his friends and how he decided to not follow them and to take the right life.


So in the words of Robert Frost, "Two roads diverge in a wood, and I- I took the one less traveled by. And that has made all the difference." that is how i will decide to always live my life. What about you?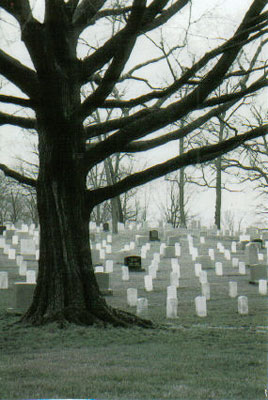 © Mary G., Ridgway, PA