Legalizing Marijuana, Hemp
November 25, 2009
Just because it seems in my state that people form their opinions based on what they're told and not their logic, and because I'm not artistically inspired right now, I thought what I'd do is make a little report on marijuana. This isn't because I'm a stoner at all, but because it annoys me that people get their facts misrepresented because they only agree with what they're told and decide to be passive on many subjects such as this. It's definitely a flaw of a society that's been spoon fed by their government and their parents. Because if you indefinitely think something is right because your guidance counselor, church leader, parents, or government tells you so, you won't think about it at all otherwise, what would be the point, right? Almost conversely, when you're a kid and you disagree with an older person has to say, you're told you're wrong, and that their statement is just the way it is. No real logic in place there eh? But I guess it's fun to play with puppets.

Consensus doesn't equal a fact.

First of all, we've all been told marijuana kills brain cells. This has proven to be untrue, or not apparent in any research. The only study that showed that marijuana killed braincells was done on monkeys, that were suffocated with plastic masks, and they inhaled around 70 marijuana joints worth of smoke in 5 minutes. Marijuana doesn't kill brain cells but suffocation sure does.

Marijuana's effects are caused by the alteration of the brain's chemistry for the duration of your high. Done so by the chemical THC, made of C21-H30-O2. Carbon, hydrogen, and oxygen. None of these elements are completely foreign to the body, even in ancient times. --This is contrary to some belief that marijuana's high is produced by the killing of brain cells. And if brain cells aren't killed, then this belief is wrong.

No one has ever died from marijuana alone. Marijuana has one of the highest benefit-risk ratio of any drug or herb. Making it chemically the safest. The only cases of an effect of marijuana killing someone is in the UK where two people swallowed their own vomit. Which has nothing to do with the actual chemical properties. Or if the bud is laced with harmful substances, which again, obviously isn't THC or marijuana itself.

Marijuana does have harmful carcinogens though, however a marijuana user would never smoke as many marijuana joints as they would cigarettes, making it so that even if they were to smoke it, that it still wouldn't be as harmful as tobacco. Tobacco, which is legal for users 18+, tobacco that is sprayed with herbicides, pesticides, fertilizers, etc. in a controlled farm, and tobacco that is one of the leading causes of death in the US, and tobacco that has one of the highest addictive properties of any other drug, especially with all of the additives. But it's legal? It's laughable almost.

Plus, there are many other ways to get the THC, which is the chemical that produces the high, into your system for therapeutic benefits, other than smoking. Vaporizers, a blast of heat that extracts the THC into a vapor that you breathe in, or simply baking it into pastries are some of the ways.

Last, but no the only remaining topic that could be touched on, is the problems having marijuana illegal causes. It causes the prosperity of the drug cartels, that shoot and kill over their goods. It causes billions of dollars worth of tax paying money going to a "war on drugs" that is an endless and illogical war to begin with. So basically, the tax payers pay the drug overlords, that shoot the tax payers that get caught up in the wrong place at the wrong time. A bit of a love-hate relationship?

Prohibition will never work, for the simple fact the organized crime will always be a product of it. Mexico being the most recent example, where the new president came in and passed all of these new drug laws, and now look at the turmoil. The turmoil that also threatens the U.S. The turmoil that is completely wrecking a nation. All because of prohibition. And of course the most historic example being Al Capone, who prospered in the era of Alcohol prohibition, which gave birth to organized crime.

And on the note of marijuana being a gateway drug, sure, it could be, but only because it's illegal. Think of it this way, pharmaceutical counters are much nicer than shady street corners populated with drug dealers. And so since marijuana is illegal, it has to come from a dealer or be grown. With the majority coming from a dealer, and the dealer honestly wouldn't care at all for what he sells and to he sells it to so long as he makes money, because for the most part, drug dealers aren't moral people. Thus, they would persuade clients and sell them harder drugs like crack, meth, smack, etc. This is why the gateway drug theory is generally no longer accepted. Plus it's like saying me eating bread led me to eating more harder foods such as lasagna, it doesn't make sense. Or like saying the blind man walks with a stick because the stick made him blind. Marijuana doesn't lead people to harder drugs, curiosity does.

Where the hemp comes in, is that even though it's a different plant from what marijuana comes from, it's still illegal to grow because they look similar. And hemp has historically been one of the greatest cash crops the world has seen and would be the most useful if corn didn't have all of it's genetic modifications. George Washington grew hemp. Hemp, with one acre of land, can produce as much paper as 3 acres of trees. It produces 30% more ethanol than corn, and takes a lot of CO2 out of the air.

And here we are now, still clinging to prohibition and not solutions. Admittedly, crack, meth, smack, etc. are problems, but those are drugs that do have MANY more harms than benefits.

So honestly, do you think that marijuana prohibition is worth it?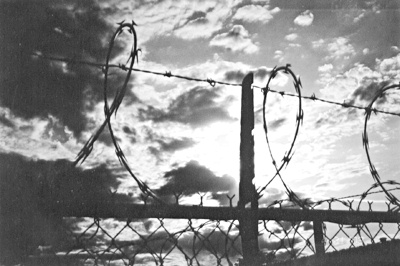 © Jessie W., Wichita Falls, TX